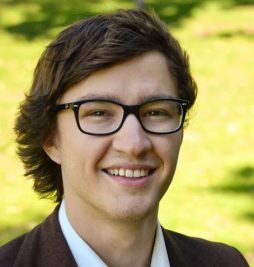 Ward 3
Tom Levick studies Geography at Newcastle University and works there as a Project Assistant.
The increasing pressures on the most vulnerable in our community – First Nations people, students, the elderly, people with a disability, the poor – must be addressed. Neoliberalism has failed, and the Greens are the only ones who offer genuine solutions to the problems we now face. It is through unity that we will succeed.
As a councillor, Thomas will support responsible and sustainable initiatives that are equitable for all in our growing city. We plan to confront the issues too long abused as political weapons by established parties, such as transport, infrastructure and public services. The Greens have always led on climate change and environmental justice, enabling local innovation and strengthening our communities, and Thomas will continue this proud work here in Newcastle.
If elected to Council, Thomas will fight for the public good and ensure local issues are given the attention they deserve. Our strength is in unity and diversity.