Brent Hoare
Councillor for Blue Mountains Council, ward 2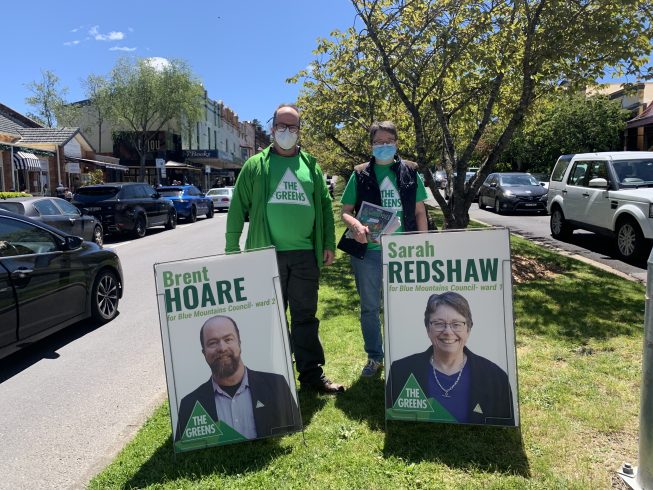 Hi I'm Brent Hoare and I'm a secondary teacher, a dad to two adult daughters and an active emergency services volunteer living in a recently built sustainable hempcrete house in Hazelbrook on sovereign Darug and Gundungurra Land. 
I love the Blue Mountains and all that comes with living in only one of two cities in the world surrounded by a World Heritage Area. I love being part of our highly engaged and progressive local community and I want to work together with you to make it somewhere that cares for all of us.
Bushfires, flooding rains and the pandemic have all shown us the importance of our local area and community, the importance of our local area; our parks, playgrounds and pools, and our community spaces and bushland, and that we are stronger when we work together. Council is responsible for much of what happens in our daily lives, and it needs to reflect who we are as a community.
We have a vision for green sustainable towns and villages, community facilities and empowering residents that can make the Blue Mountains an even better place to live, work and play. We need to stop the threats from proposed over-developments like the Wentworth Falls "Croc Park", and to improve the way we collect and manage our food and garden organic waste.
Our Council has been at the forefront of leading the way on reducing carbon emissions, and we need to get to zero emissions soon, including by accelerating support for community members to improve insulation and energy efficiency of their homes and to install renewables and batteries. The Greens have a proud tradition of driving this and there remains so much more to do.
Donate
Unlike Labor and the Coalition, we don't have the pockets of big business.
We have something far more powerful. You.