Catriona Carver
candidate for Bayside council, Ward 4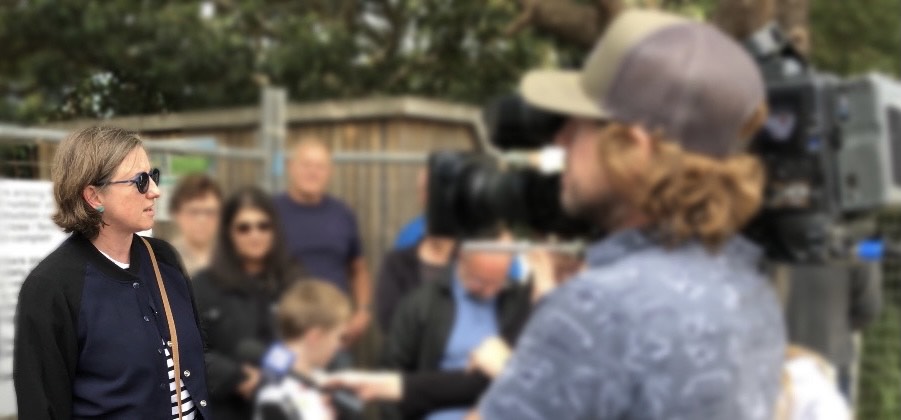 I have been active in my community for many years.
I am a core member of the Save Gardiner Park team, a grassroots campaign to stop the laying of synthetic turf in a Bayside heritage park. I am a parent of two primary aged children who are active in swimming, cycling, soccer, hockey, tennis, and bushwalking. Bayside's parks, gardens, beaches, and sporting facilities are where we spend our free time. I have been the Secretary on the P&C board at the preschools and schools my children attend and started the first train station free library in Sydney at Banksia station, working with Rockdale library on rehousing damaged and old books. I am always keen to hear from others who want to start more street libraries!
I grew up in Sydney and came to Bayside from the inner city to raise my family. I have lived in Kuringai, Woollahra, Randwick, and City of Sydney councils. I believe Bayside can be more supportive of local business by organising events to encourage residents to shop in our area and support our local heros.
My experience working in education and academic qualifications, including an arts degree (UNSW) and a graduate diploma in Marketing (UTS) mean that I am capable and qualified to engage in the work of local government and represent you on Council.
Priorities
Community consultation and involvement
Safe walks to schools, parks, and train stations
Sustainable and sensible development
Respect for heritage and history
Encouragement to support our local hero small businesses.
Equity in our area. All residents are valued.
I value the role councils play in making the everyday lives of residents easier by providing clean streets, good footpaths, parks, and activities. The events of 2020 and the pandemic have shown how important our local government is to our community. We think Bayside could be better.
Looking outside Bayside, other councils are highly engaged with their residents and this is something our community also deserves.
Donate
Unlike Labor and the Coalition, we don't have the pockets of big business. We have something far more powerful. You.