Community priorities to determine planning
New South Wales is endowed with a wealth of natural wonders. From Sydney with its majestic harbour, the wonders of the Blue Mountains, and our beautiful coastline, we have so many great places.
But when it comes to our built environments, the government and many local councils are failing to deliver world-class, liveable and accessible towns and cities.
The Greens are taking a leading role on councils across the State to protect what is special about our communities, and to ensure development puts community priorities before the ever-increasing profits of the development industry. 
The Greens are pressing for five key changes that will make our planning system work better and deliver more liveable communities: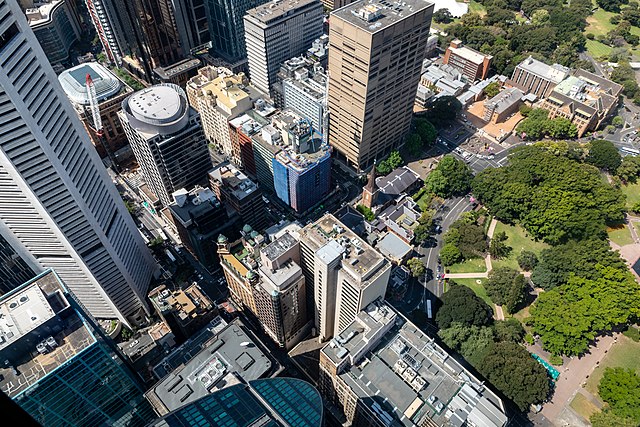 1. Plan for the planet
Addressing climate change needs to be at the heart of our planning system. If we are to reduce climate emissions to net zero by 2030 and avoid the worst impacts of climate change, what we build and how we build it must change. Climate impact assessments must be mandatory for all developments, and buildings should be designed and built to be carbon neutral within 10 years of construction. Council planning instruments should have a target for environmental performance and sustainability over and above the basic rules set by the State Government.
2. Restore local democracy
Communities should be shaped by the people who live, work and play in them, not big developers. The best planning decisions are made in the hands of local councils who are uniquely placed to understand the needs of their area. We must end the exemptions that ensure the biggest development proposals are subject to the lightest scrutiny, and put a stop to the charade of privatised building inspections and certification.
3. Celebrate and protect Indigenous and cultural heritage
Laws around the protection of heritage must be enhanced, and support for conservation and restoration must be given the highest priority. Local councils have an important part to play in identifying and supporting local heritage items and conservation areas.
4. Stand up to developers
Land zoning and development decisions are one of the greatest sources of local and state government corruption. The Independent Commission Against Corruption (ICAC) needs increased and independent funding, developers and real estate agents should be stopped from running for council, and MPs should be banned from taking commissions from property developers.
5. Demand our fair share of the wealth
When governments and councils decide to rezone land, it can drastically increase its value. Currently all that added value goes straight into the hands of the land owner – usually a developer. NSW could raise an astonishing $8.2 billion per year by following the Australian Capital Territory government's model of levying 75 per cent of the increase in land value created by rezoning decisions. Sharing that wealth with the community means it can pay for basic infrastructure like schools, libraries, parks and public housing.
Greens on council will press for these goals and push back against the worst aspects of Labor, Liberal and the Nationals' anti-community planning laws.
Wherever you are in New South Wales, more Greens on council means we can focus on building great communities while taking better care of the planet.
Ned Cutcher is a candidate in Burwood.
Jamie Parker is the current Member for Balmain.
Donate
Unlike Labor and the Coalition, we don't have the pockets of big business. We have something far more powerful. You.
Voting for The Greens is one of the most powerful things you can do to take action in saving the planet, creating transparency in government, and electing representatives who care about equality.