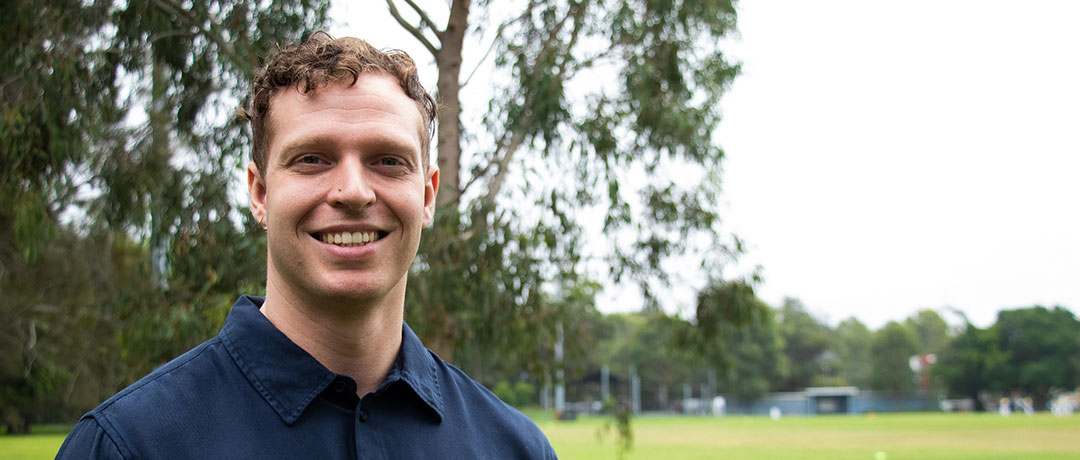 Hi, I'm Dylan Griffiths
I'm running for the Djarrawunang (Ashfield) Ward in the Inner West Council – that's on Wangal and Gadigal land, Eora Nation. I rent in Ashfield but have lived across the ward which also includes the suburbs of Dulwich Hill, Summer Hill, Croydon Park, and a small pocket of Ashbury.
I've lived in the Inner West for 25 years, I am pleased to be part of an inclusive, caring, and progressive community. Our Council should be like us.
I work at the University of Sydney and study postgraduate Urban Planning. I'm Ashfield pool regular, a keen indoor rock climber, I'm active in social justice campaigns and in my union (NTEU).
I know first-hand the impact of social and affordable housing. Without it I would have missed so many opportunities. It enabled me to study at university and has led me to where I am now – ready to advocate for the community on council. I will build upon work of outgoing Greens Clr Tom Kiat, who was successful in having Council establish an affordable housing fund. I will take this work further by using inclusionary zoning to make sure big developments contribute to council's affordable housing stock and by working towards a levy for long term vacant properties. 
Infrastructure is key to a liveable Inner West. We deserve the Premium Greenway which includes a continuous separated bike path along the light rail corridor – it shouldn't take decades! I love the new Ashfield pool, I will be voice for continuous improvement, I want to ensure the centre is well maintained and accessible to the entire community.
The community deserves a council that gets basic service provision right. The Greens want to increase the quality and sustainability of our waste collection, and increase our tree coverage to counter warming temperatures. I want better upkeep and renewal of our village centres.
Council is on its way to becoming carbon neutral – this needs to happen fast. We need a zero emissions inner west, where council encourages residents and business to use renewable energy and adopt environmentally sustainable practices. The Greens will continue to lead this discussion as we have done in local government for three decades now.
I want a well-planned and sustainable Inner West with better buildings, and more green space. With our area changing rapidly, its vital that you have a voice – let's work together to protect what we love about the environment and culture of the Inner West. On council I will ensure change is driven by and for our community, not developer profit.