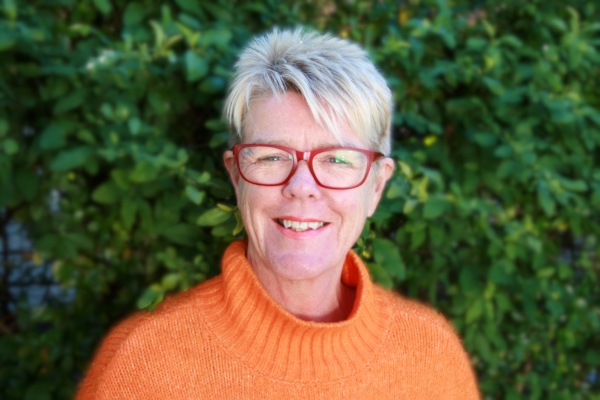 I have been your Greens Councillor since 2017 and proud to have been your Deputy Mayor since 2019. 
I have been part of the Waverley community for the past twenty five years, enjoying what can be achieved when we work together. I believe in a caring society in which collective action can resolve problems and find voice for innovative ideas for the public good.
My nursing career spanned Accident and Emergency, HIV/AIDs, Community Health and Aged Care Management. I have a BA in Business majoring in Industrial Relations and post grad qualifications in Ethics and Legal Studies, Aged Care Management and Project Management.
A career change to Industrial Relations resulted in six years as an Officer at Marrickville/Inner West Council, where I gained experience and insights into the variety of important work carried out for the community by Councils. This sparked my interest to stand for local government.
I am Chair of the Environmental Sustainability Advisory Committee  and Chair of the Access and Inclusion Advisory Committee. I sit on the Cultural and Arts Advisory Panel and the Public Art Committee. 
My plan for Lawson Ward includes: 
Upgrade and improve the Bondi Junction Bus/train interchange

Undertake a Bondi Junction Traffic Study for improved traffic management .

Mandate free motorbike and scooter parking

Strengthen local planning control to stop overdevelopment 

Protect our local beaches, greenspace and our local heritage 
"There is no time like the present to support Greens on your Council" 
Greens Achievements 
Despite the demands of the COVID-19 pandemic, our Council kept all staff employed, maintained services, provided financial support to local businesses and will end the year with a small surplus.
We have advocated strongly for climate action.

Through consultation with community groups Greens have successfully ensured the Bronte Surf Club footprint was not expanded, Bronte Cutting footpath to be completed, Marks Park became more accessible for prams and wheelchairs and I voted against lighting up the Bronte Cutting.

We have negotiated a shopfront for community group use at Charing Cross, completed the Bondi Junction cycleway and worked to increase funding from 10% to 25% for affordable housing.

Initiated the Bondi Junction to Centennial Park separated cycleway