Emma Rush
candidate for Wagga City Council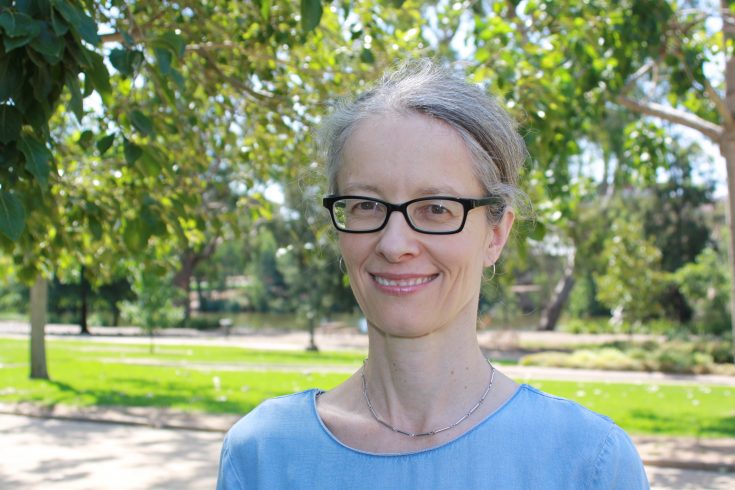 From Melbourne originally, I moved to Wagga in 2009 to take up my 'dream job' lecturing at Charles Sturt University and loved the friendliness of the regional community.
My research background is in environmental ethics. These days, I mainly teach professional ethics – most of my students are in the areas of health care, social work and welfare, and creative industries – as well as researching professional and more broadly applied ethics (including a focus on the rights and flourishing of girls and women). I am an active member of the National Tertiary Education Union.
Outside of work, I love to spend time with family and friends. I also dance and enjoy being part of the Riverina dance community.
As someone with caring responsibilities in both directions (parents and young adult step-children), I appreciate the pressure that many families are under. As a Greens councillor, I would advocate for collective, structural solutions to the climate crisis that make it easier for families to participate in creating a safer and more sustainable future.
Donate
Unlike Labor and the Coalition, we don't have the pockets of big business. We have something far more powerful. You.
Voting for The Greens is one of the most powerful things you can do to take action in saving the planet, creating transparency in government, and electing representatives who care about equality.