Glen Innes Severn Council
Our Councillors and Our Plan for Glen Innes
Carol is working on council to:
Emphasise women's perspectives in council decision-making
Improve the quality of our water
Advocate for small business and tourism
Fix the roads and potholes
Encourage Glen Innes to be a centre for innovative arts and artists
Advance front line health care offered to the community, especially for mental health, stroke, and aged care.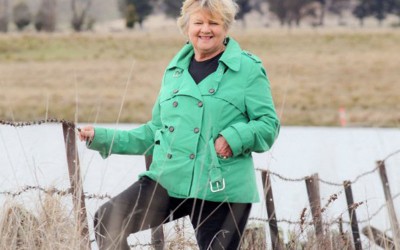 Cr Sparks is the current Mayor of Glen Innes Severn Council. She was elected to Glen Innes Severn Council in September 2016, where she held the position of Deputy Mayor from September 2016 to September 2018.
"I have lived and worked in the Glen Innes-Severn for over 25 years and will support the community as a whole. I am a Registered Nurse, midwife, and aged care worker. I am an activist; protecting endangered species habitats and waterways is my passion. As an artist I am involved in local community arts project and groups. I have contributed to local town clean-ups and have lobbied council for more public syringe containers, rubbish and recycling bins. I serve as an active member of the NSW Rural Fire Service and Secretary of the Wytaliba fire brigade. I am co-Convenor of the local Glen Innes Region Greens group and have the support of the members for this nomination. I am a friend of the Ngarrabal people of this land and support reconciliation and a Treaty with Aboriginal and Torres Strait Islander people."