Greg Edwards
candidate for City of Parramatta council, North Rocks ward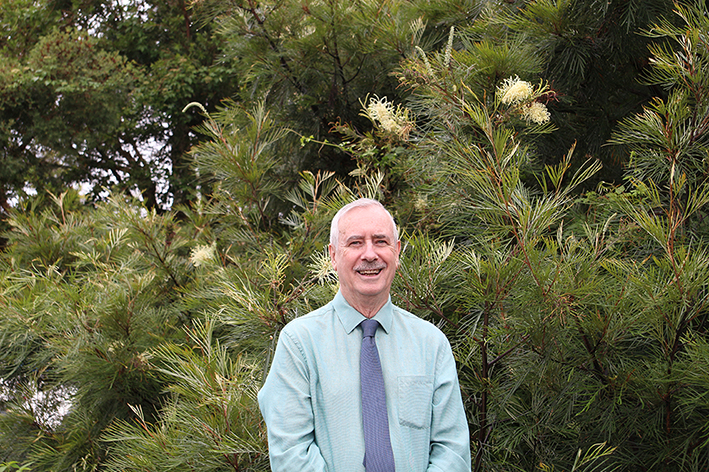 As a councillor, I will protect green spaces and heritage, promote solar energy for Parramatta and support our area's vibrant, diverse community. I will advocate for a greener, sustainable and a productive Parramatta.
Ratepayers have spoken to me about issues that concern them. Besides their usual rates, roads and rubbish concerns, increasingly they are opposing overdevelopment. I live in Carlingford not Chatswood, but I fear that we are heading that way. The lack of proper planning for the needed infrastructure to cope with the increased population of our LGA is a common issue.
I have lived in Carlingford, for 43 years, with my wife, Judith. Our two children went to local schools. I have been a Primary school teacher and an English as a Second Language Teacher. I have taught at Auburn North, Blaxcell Street, Murray Farm Public Schools as well as being a casual teacher at Carlingford West Public School. 
I attained my Horticultural Diploma in 2006. With this knowledge, it is my vision to make Parramatta the Garden City and help preserve and improve parks and public spaces. Parks are an important component of Parramatta's heritage.
I have three priorities, which I call the three P's (Protect, Provide & Power).
Protect our greenspaces –

by planting gardens and trees, taking care of our bushland as well as creating family-friendly playgrounds and recreation areas.

Provide for communities and not for developers –

we all need a safe, secure, habitable and affordable home to live in – no matter your financial situation.

Power Parramatta with solar energy –

by supporting solar energy projects and the new jobs that flow from renewables.  Plus promoting energy efficient buildings in our LGA. This can be done by having roof gardens and green walls thus reducing the heat island effect in our CBD.
Donate
Unlike Labor and the Coalition, we don't have the pockets of big business. We have something far more powerful. You.