Justine Langford
candidate for Midjuburi (Marrickville) Ward in the Inner West Council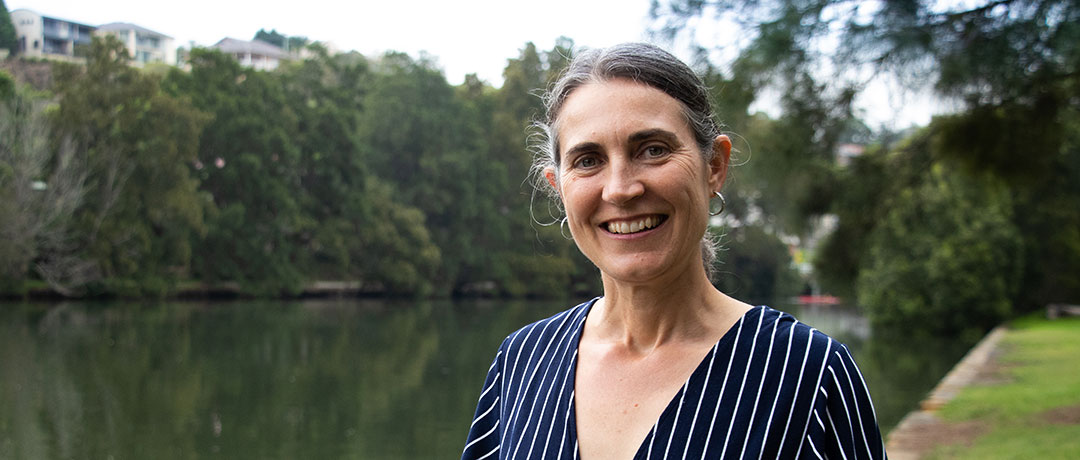 Hi, I'm Justine Langford.
I'm passionate about our environment, local democracy, social justice and building a strong and vibrant local community. I'm hoping for your support to be your progressive Greens voice on Council. Together we can make the Inner West an even better place to live, work and play.
I know and love the Inner West. Marrickville has been my home for the last 10 years and I've lived in the inner west for the last 30 years. I enjoy the diverse and friendly community, the arts and creativity, beautiful Cooks River and parklands, live music, cafes, bars and restaurants.
My working life has been in media and communications. I'm a proud public servant and an active member of my union, the CPSU.
For many years I've worked in our community for the environment and Indigenous rights and recognition. I'm strongly connected with the local area, especially around the Cooks River. I've been an active member of the Cooks River Valley Association (CRVA) and the River Canoe Club and a community representative with the Cooks River Alliance and the Environment Advisory Committee of Inner West Council.
The amalgamated Inner West Council has not worked well for our community and we need more Greens on Council to turn things around. Councillors need to be focused on you, not ambitions for higher office. If elected as your Councillor I will seek to foster positive relationships between councillors, Council staff and you, our community. I will listen to your views and represent your interests. I will act with honesty, integrity and respect.
Your Greens Councillors have delivered the new Marrickville Library and the pools at Enmore Park and Petersham and will continue to focus on delivering core services, help communities devastated by WestConnex and the Metro Line, support creatives and small business and progress initiatives to mitigate climate change.
Together, with your support we can:
1.     Reduce the heat island effect by planting more trees
2.     Clean up the Cooks River
3.     Make safer streets and pathways for pedestrians and cyclists
4.     Increase affordable housing
5.     Keep our open space public for all to enjoy
As an elected councillor I'll work hard to deliver better services, prioritise action to reduce global warming and support initiatives to improve the lives of all Inner West residents.
Donate
Unlike Labor and the Coalition, we don't have the pockets of big business.
We have something far more powerful. You.