Marjory Tomlinson
candidate for Snowy Valleys Council

The Snowy Valleys are the most beautiful and best-kept secret in Australia! I was born and lived for most of my life in Western Australia discovering this region when I was doing the 'round Australia with a caravan trip' in 2004-5.  
I retired from teaching English & Communications to Batlow's clean green mountains. Since settling here in 2015 I first became Secretary of Batlow Development League, then Chair and Founder of Mountain Made Art & Crafts, President of Batlow VIEW Club, Greens Spokesperson for Snowy Valleys, Greens Candidate for the 2021 Local Government Elections, and Secretary for Batlow-Tumut Rail Trail Association Incorporated.
In my spare time I pursue my hobbies growing fruit and vegetables, making jam, reading and walking in our beautiful environment. Once a year I travel to Western Australia to visit my two sisters, brother, daughter and grandchildren.
I would be honoured to serve as a Greens' Councillor bringing a new perspective to the table to deal with contemporary issues in the Snowy Valleys. I believe that the Greens' four pillars of ecological sustainability, social justice, grassroots participatory democracy and peace & non-violence offer voters in the Snowy Valleys solutions to a better and safer future.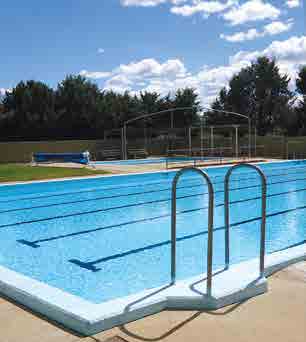 Swimming is free in the Snowy Valleys
In October 2017 Snowy Valleys Council decided to trial free entrance to their five under-utilised swimming pools.
Read more
Donate
Unlike Labor and the Coalition, we don't have the pockets of big business. We have something far more powerful. You.