Phil Bradley
Councillor for City of Parramatta council, Parramatta Ward

Hi, I'm Clr Phil Bradley, your Greens City of Parramatta Councillor.
I campaign enthusiastically about issues people care about. These include opposing overdevelopment, creating a jobs-rich economy powered by clean renewable energy and providing better Council services.
I will continue to advocate strongly for a more sustainable, liveable and productive Parramatta.
I was the Greens candidate for Parramatta in previous NSW state and federal elections. I have lived with my spouse Annie Nielsen in the Parramatta area for 26 years and have two daughters. 
I have been a civil engineer, TAFE teacher and senior union officer. I won a National Volunteer Award for voluntary leadership roles in the Parramatta Climate Action Network, the Parramatta Female Factory Friends and as President of Reconciliation for Western Sydney. I also volunteer with Parramatta Bushcare and the Better Planning Network.
Unlike the old political parties, Greens NSW is not indebted to corporations, as we do not accept their donations.
My top priorities for the City of Parramatta Council are:
Better planning, heritage, culture and arts – opposing overdevelopment and promoting better planning with an emphasis on community consultation and protection of Parramatta's outstanding Aboriginal, multicultural, natural and built heritage.
Creating more jobs by addressing extreme heat – creating hundreds of new jobs in Parramatta by supporting solar energy projects, tree planting, water parks, green spaces and energy efficient buildings.

 

Acting for more affordable housing, childcare and ethical governance – campaigning for 20% of development land value profits to provide more Council run affordable housing and childcare. Advocate for a ban on developers donating to political parties.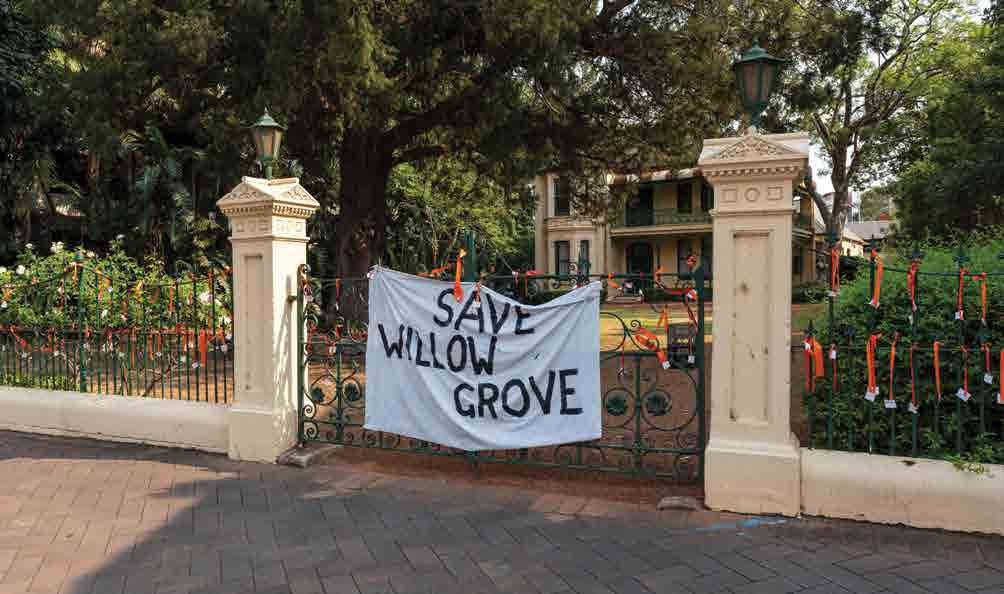 Saving local heritage
The Parramatta LGA has some 70 items of State Heritage significance and over 1,300 items of local heritage significance. Other sites of high heritage value include Elizabeth Farm, Experiment Farm, Lancer Barracks, St John's and St Patrick's Cathedrals, Roxy Theatre and the Female Orphan School.
Read more
Donate
Unlike Labor and the Coalition, we don't have the pockets of big business. We have something far more powerful. You.