Philipa Veitch
Councillor for Randwick Council – West ward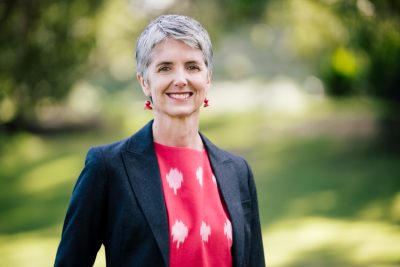 I'm Philipa Veitch, and I'm your Greens councillor in Randwick west ward.
Since being elected to council in 2017, I've committed to being a strong and effective advocate for our community – standing up for the rights of local residents; fighting to protect native habitat and increase tree canopy; introducing bold measures on climate change; and championing the rights of residents impacted by infrastructure developments such as the CSELR and the Randwick Campus expansion. I am passionate about the arts and believe everyone should be able to participate in the cultural life of our city.
The 2020-21 covid lockdowns highlighted the importance of our local community and the need for access to green, safe and accessible public spaces. I believe that council has an important role to play in times of need: caring for the most vulnerable members of our community, and helping residents, local organisations and businesses stay connected and informed.
My family and I have lived in Randwick City since 2004 and during that time I have taken a strong and active interest in local issues. I'm an artist, curator and teacher, and deliver art programs to inmates in NSW Correctional Centres.
I'm passionate about protecting the liveability and character of our local area, and helping to make west ward a vibrant, inclusive and caring neighbourhood where our community can flourish.  I'm committed to being a caring and effective community representative and giving the residents of west ward a strong voice on Randwick Council.
Donate
Unlike Labor and the Coalition, we don't have the pockets of big business.
We have something far more powerful. You.