Swimming is free in the Snowy Valleys
In October 2017 Snowy Valleys Council decided to trial free entrance to their five under-utilised swimming pools. Reasons that were tabled to justify the motion included:
▲ Encourage participation at pools
▲ Promote social cohesion across all ages and abilities
▲ Enable people to exercise freely
▲ Develop an appreciation of our beautiful pools
▲ Welcome tourists and backpackers into our communities
▲ Socially equitable
Youth were formerly able to swim freely in our rivers, which Snowy Hydro has made too dangerous.
The total revenue across all five pools used to be $214,000, of which $133,000 came from entry fees and the remainder from kiosks and activities. The previous operating loss amounted to $900,000.
It was agreed to trial free entry for the coming swimming season and to gather data about the age and postcode of pool users.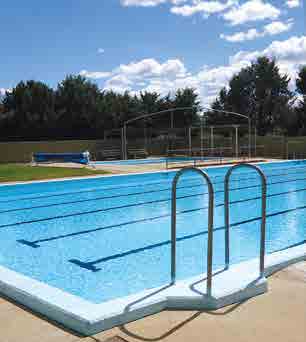 Today in 2021, Snowy Valleys Council pools continue to have free entry. Adult swimmers can also pay $30 for a swipe card to use the pool after hours when they have been inducted to safety procedures.
Marjory Tomlinson is a candidate for Snowy Valleys.
Donate
Unlike Labor and the Coalition, we don't have the pockets of big business. We have something far more powerful. You.
Voting for The Greens is one of the most powerful things you can do to take action in saving the planet, creating transparency in government, and electing representatives who care about equality.