Ethan Hrnjak
candidate for Narrabeen Ward in the Northern Beaches Council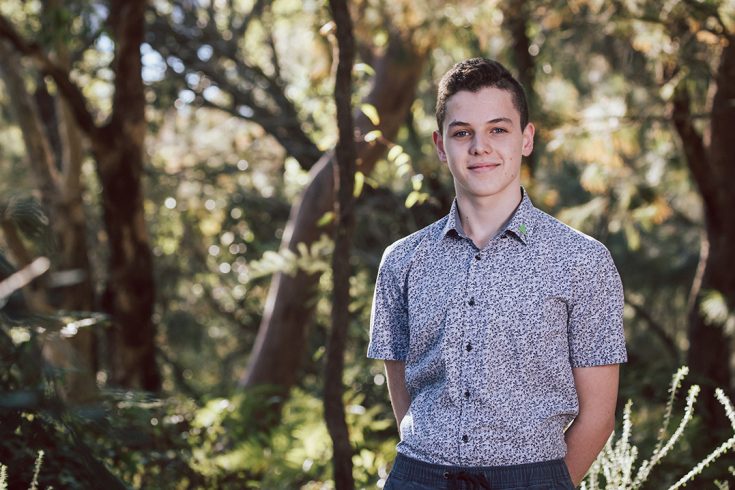 Hi, I'm Ethan Hrnjak.
I'm standing for the Narrabeen Ward because, as a student living through the climate crisis, I believe that young people deserve a seat at the council table. As your councillor, I will champion A Voice for All, A Council for All and A Future for All.  
I've lived on the Northern Beaches for my entire life and know the issues we face. Whether it be climate change, high rates of anxiety and depression, lack of affordable housing, or degradation of our local environment, the council plays a pivotal role in alleviating these burdens on our young people – which is why we need to have our voices heard.
Like many young people, I work casually to support my education. In my spare time, I'm not afraid to get my hands dirty fighting for our community, something I've done for as long as I can remember. Whether it was attempting to lobby the council for a new community garden, or protesting offshore gas projects which threaten our ocean and wildlife, I have always stood up for the incredible area we call home. I've strived to do this, for example, by joining the many voices calling for action on global warming at the Student Strike for Climate and if elected, I will continue to advocate for both our community and environment.
As your councillor, I would strive to represent A Voice For All – a young voice that brings fresh ideas and solutions to the issues we face; a voice that recognises and reflects the inherent values of our whole community, not just the few. Values such as securing our children's futures, strengthening our community and ensuring sustainable development by planning for people, not developer's profit. Additionally, I would promote A Council for All – one that listens to the whole community and acts in a way that reflects all of our interests. 
I would also be fighting for A Future for All, focusing on the preservation of our bushland and beaches, by managing the issues facing us head-on, rather than continuing to jump from one crisis to another. COVID19 has shown us how much we depend on each other, and it's vital that everyone in Narrabeen is supported as we regain some semblance of normality. 
This local government election, we need to seize the opportunity to create meaningful change on the Northern Beaches, for years, and indeed generations to come. Come September, let's make it clear that we want a council that works for all of us. 
This September, Vote 1 Greens and let's create this change together.
Donate
Unlike Labor and the Coalition, we don't have the pockets of big business.
We have something far more powerful. You.