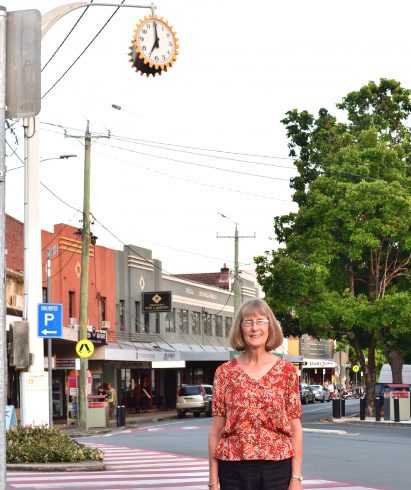 Dr. Nola Firth was elected to Tweed Shire Council in 2021. She is passionate about the Tweed community and caring for our internationally significant environment. In addition to her Council duties Cr. Firth is an academic and a writer.

I believe that for our collective welfare it is essential we look after our natural environment and I am committed to transforming the challenges of climate change into social and economic benefit for all. I support the greening our urban areas, regeneration of our rural lands and waterways, renewable energy and recycling industries and improving our foot and bicycle paths.
I advocate also for affordable housing and support for the many homeless people in our shire and I stand up for adherence to our community-developed locality plans when undertaking development.
I founded and remain a member of Hospital Hill Landcare in Murwillumbah and have served on the executive of the Caldera Environment Centre. I am also a writer and recently launched my second poetry book, 'Counting on Murwillumbah'.
Although retired I remain an Honorary Research Fellow at The Murdoch Children's Research Institute and The University of Melbourne and a Churchill Fellow. Originally a secondary teacher, I ran a special education consultancy business and became president of Learning Difficulties Australia. My work is published internationally and a national dyslexia award carries my name.