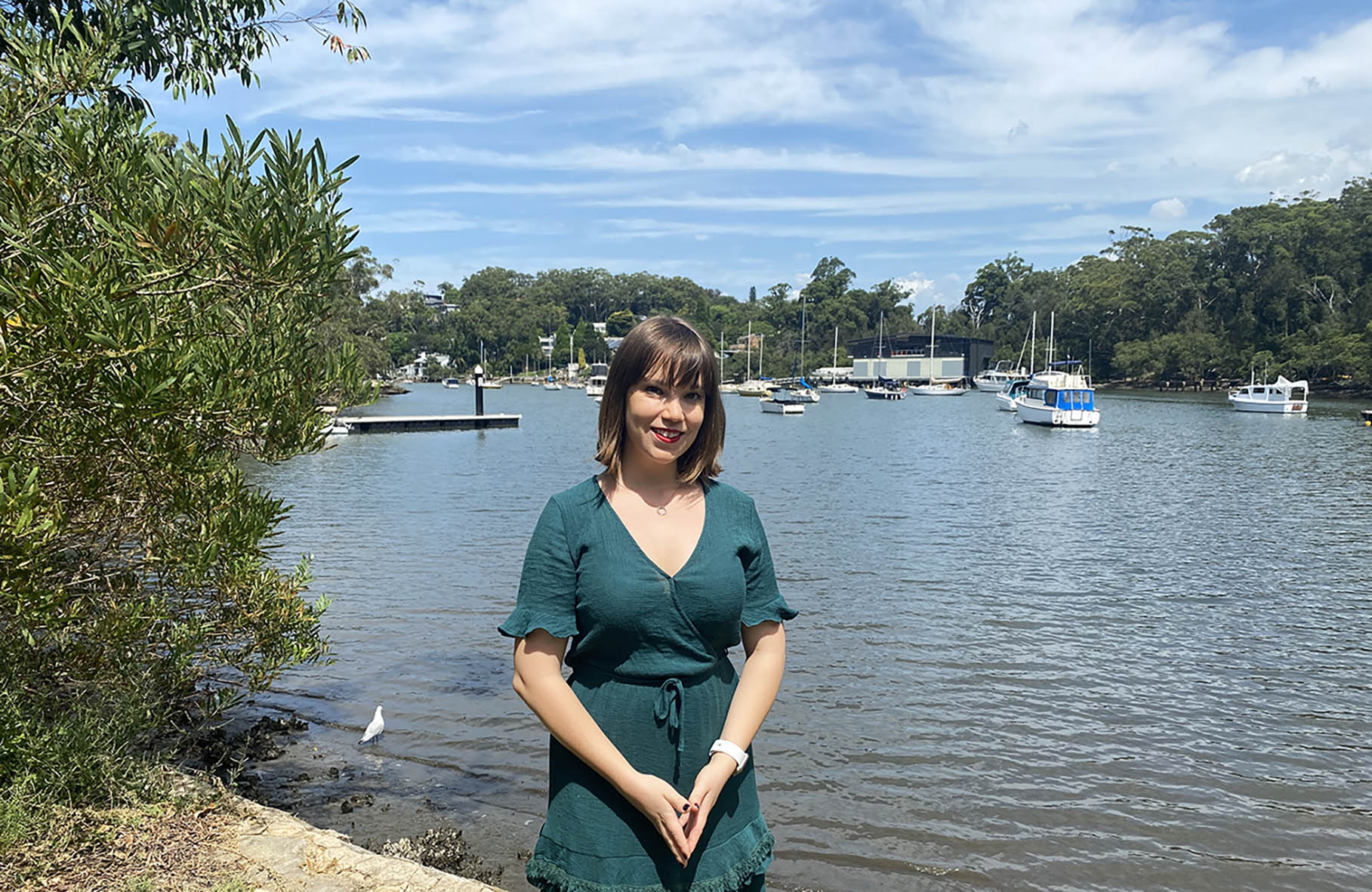 I'm Rochelle Flood, the lead Greens candidate for West Ward on Lane Cove Council. I moved from the Central Coast to Sydney in 2015 and quickly came to love Lane Cove. I feel so lucky to have such stunning bushwalks and parklands at my doorstep, as well as to live in a town with a true sense of community spirit.
I work locally as a campaigner for an animal welfare organisation, working to help improve the lives of animals – particularly those in cruel factory farming systems. I'm also completing my final year of a coursework masters in Environmental Law at Macquarie University. My studies in this area have given me a comprehensive understanding of local planning laws and the importance of sustainable development. It is clear that local councils have a role to play in helping safeguard the interests and wellbeing of local communities.
I have a background in environmental and social justice activism. I've volunteered for groups including grassroots refugee rights organisations as well as Amnesty International and GetUp!. Prior to moving to Sydney, I completed my Honours in Theatre at Newcastle University. My research focused on how creative artists could facilitate community based workshops and performances with refugee women who had experienced domestic abuse. The creative and performing arts are a powerful tool, not just for entertainment, but to help people find strength and expression.
This background of education and community work would allow me to work effectively with the Lane Cove community to help make our little corner of the world better.
Issues I want to work on:
Affordable Childcare
We are fortunate in Lane Cove to have a council run childcare with Kindy Cove and Possums Corner. However, the fees at both facilities quickly add up, particularly where parents are working full time or if they have multiple children enrolled. We need to ensure council run childcare is affordable and accessible for all. 
Public Green Spaces
The growing community in Lane Cove needs improved access to public green spaces. Council should work to protect existing green spaces and ensure that new areas are acquired and protected to meet the needs of the whole community.  
Affordable Housing
The Greater Sydney housing market is recognised as one of the least affordable in the world. Lane Cove is part of this problem, with affordable rental stock sitting well below acceptable levels. Council should work with the local community to acquire a stock of affordable rental housing. Housing is a human right and we need to ensure it is affordable for those who need it.