Sarah Redshaw
Councillor for Blue Mountains Council, ward 1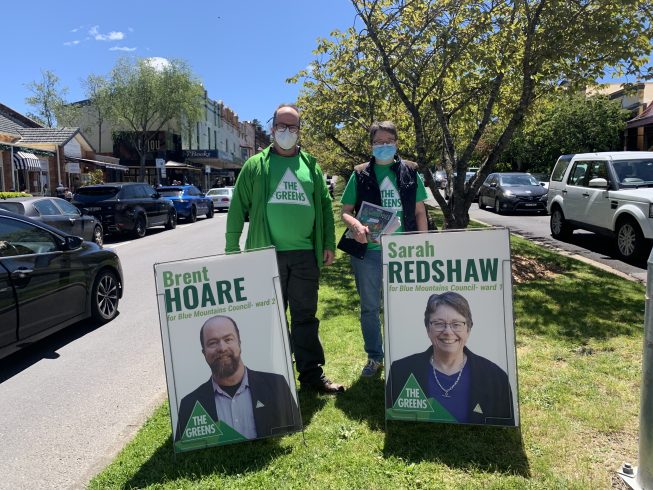 I appreciate the opportunity to contribute to our local government and to work with others towards increasing community sustainability and resilience. How we interact and live within our environment is vital. There are real opportunities to work constructively with council on existing initiatives and to develop positive responses to future challenges.
I have been part of the Blue Mountains community for nearly 30 years, 5 years in Katoomba on the sovereign lands of the Darug and Gundungurra people. I have taught ethics in primary schools and trained volunteer teachers. I am involved in Landcare and have been an activist all my life marching in Reclaim the Night and Reconciliation for recognition of Aboriginal sovereignty and protesting at Roxby Downs and Pine Gap as well as for environment and climate change actions.
As a social researcher I have run projects with various community partners and focused on community resilience. My love for and appreciation of the Australian landscape has included enjoyment of many walks in the Blue Mountains and wilderness walks in Tasmania, rafting the Franklin River.
Continued focus and resolve is needed to save our world heritage area from climate change, indiscriminate development, increasing road transport and waste. We continue to advocate for increases in our use of renewable energy, freight on rail, recycling of waste, and measured development in working towards sustainability. At such a crucial time of change it is vital to build community strengths and connections.
Donate
Unlike Labor and the Coalition, we don't have the pockets of big business.
We have something far more powerful. You.