We have a vision for Sydney as a climate leader and city for everyone.
A city that is grassroots, creative and equal. The City of Sydney has the profile and resources to drive environmental justice and real change, transitioning our grid and investing in genuinely secure and affordable housing.
We will empower communities to respond to the climate emergency and rising inequality. We will build our tree canopy, expand quality public services and spaces, and stand with activists to ensure all our diverse residents and communities feel welcome and safe everywhere.
Read more about our vision: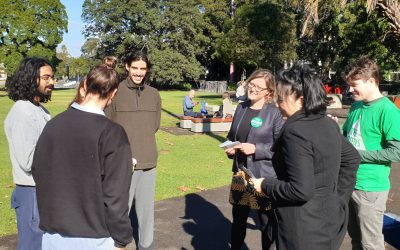 Council should be the heart of strengthening communities and civil society. Representative democracy is not enough. We want to expand local democracy so that people can be involved in making decisions that affect them and are directly involved in making their...
read more
Donate
Unlike Labor and the Coalition, we don't have the pockets of big business. We have something far more powerful. You.