Queanbeyan-Palerang Regional Council
Our Councillors and Our Plans for Queanbeyan-Palerang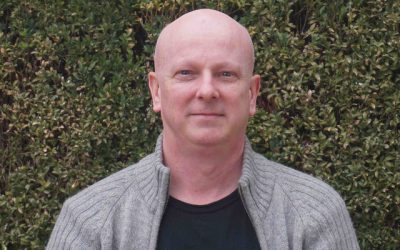 Peter was born in Northern Ireland, where he obtained an Honours degree in Psychology at Queen's University, Belfast. After working as a government criminologist in London, Peter moved to a similar role in Perth, Western Australia in 1997.
In 2001 he moved to Canberra and settled in Captains Flat in 2002. He has been an active member of that town's Community Association and Rural Fire Brigade since then. He has worked in this region in the fields of community mental health and corrections.
Peter served on Palerang Council from September 2012 until it was abolished in May 2016, and continues to serve on the newly created Queanbeyan-Palerang Regional Council. He is a passionate about openness and integrity in government, the environment including indigenous and post-settlement heritage, and social justice.
Greens councillors will work to deliver a comprehensive climate action plan for Queanbeyan-Palerang Regional Council (QPRC) and community including a target of zero net greenhouse gas emissions by the year 2050.
This target is the same as the NSW Government greenhouse gas emissions reduction target and supports the global goal to keep temperatures within safe limits.
Council needs to develop a clear pathway to meet this target both for its own operations and for the wider community, and report on progress annually.
At a minimum, the QPRC should aim to achieve 26-28% emissions reduction on 2005 levels by the year 2030, which is the same as the national target.
There is plenty of scope to reduce greenhouse emissions by investing in key areas of council operations and community and business activity. Taking strong action on climate change can deliver many social, environmental and economic benefits for our community.
Action to date on climate change by the former Palerang and Queanbeyan councils has been inadequate.
Palerang:
Had no climate action plan or target for its own operations or a community action plan
Reluctantly agreed to support Cr Peter Marshall's move to invest in solar power for council buildings
Achieved its earlier greenhouse pollution target by exporting waste to the Woodlawn Bioreactor in neighbouring Goulburn-Mulwaree through
Queanbeyan:
Set a modest greenhouse gas reduction target for its own operations in 2013 but performed poorly on emissions reduction, with emissions rising in most years of the reporting period.
Stopped publishing sustainability reports, which included progress towards the target, in 2015.
Did not set a target for the Community Climate Change Action Plan (CCCAP) as was promised for 2014, and provided no annual reporting of the CCCAP.
Action plan
Prepare a roadmap
Prepare a climate action plan and target for the council's operations to achieve zero net greenhouse gas emissions by 2050, which is consistent with the NSW Government.
Prepare an action plan for the community, with targets to steadily move towards zero net greenhouse gas emissions by 2050
Join the Climate Council's Cities Power Partnership http://www.climatecouncil.org.au/cpp-report
Build a local green economy
Facilitate and encourage economic activity that helps QPRC transition to a clean energy future
Provide more services and facilities in town centres to reduce the need to travel
Investigate council hosting workspaces and promoting local employment to reduce the need for commuting (particularly in Bungendore, Braidwood and Googong). Such spaces can be rented to government and private employers and community groups. Enabling more people to work closer to home can help keep money circulating in the local economy and reduce the need to travel daily.
Promote local employment by government and private sector.
Expand energy efficiency and renewable energy
Invest in energy efficiency and renewable energy for council operations and community facilities
Support community renewable energy projects and business uptake of energy efficiency measures and renewable energy
Develop a scheme to help low-income households invest in energy efficiency and renewable energy.
Improve urban design
Use planning regulations to improve building design so buildings are more comfortable and affordable to heat and cool
Promote use of alternative materials to concrete and bitumen, where appropriate, to reduce urban heat effect and flooding (e.g. in car parks)
Protect the existing urban canopy and expand tree cover to improve cooling, provide habitat for wildlife and slow wind speed.
Support local food production
Support local food production to:

provide more access to fresh food at lower prices (through lower transport costs)
improve food security at a time of more extreme climate variability
generate local jobs and training, especially for young people

Identify land for more community gardens and work with groups to establish them.
Reduce waste and improve resource recovery
Support well-managed resource recovery operations that promote re-use and recycling
Provide compost facilities for organic waste
Work with local businesses to reduce waste
Encourage new businesses that recover resources and reduce waste and otherwise divert resources from the waste stream.
Invest in sustainable transport
Develop an integrated sustainable transport plan with goals for a greater share of trips using active transport and public/community transport and measures to achieve them
Invest in infrastructure to support active transport by:

maintaining and extending footpaths and greenways
allocating $20 per year per resident to roll out more cycleways. This combined with grant funding to achieve a 1% improvement in cycling's share of trips annually.

Advocate and plan for improved public transport services within QPRC and to the ACT
Rollout recharging stations for electric cars and bicycles
Improve and extend community transport services.