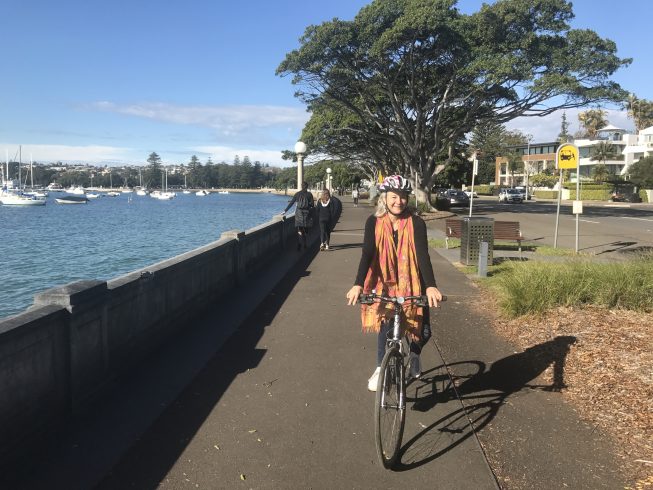 As a founding member of Friends of Cooper Park, community gardener and long term bush regenerator, Nicola is committed to preserving and enhancing Woollahra's unique bushland and tree canopy.
As a Councilor 2008-12 Nicola delivered community gardens, a basketball court, 24 hour dog off-leash area at Rose Bay beach, improved pedestrian connections to schools and cycling facilities. Building on my previous term I will continue to deliver outcomes for the community like the bubbler at Cooper Park stairs, the first new bikepath in a decade and safer crossing on Suttie road.
Protecting Woollahra's heritage and upholding our planning controls is at the core of Nicola's work as a Community Representative on Woollahra's Planning Panel.
With the devastating effects of climate change undeniable, Nicola will ensure climate change remains at the forefront of all Council decisions.
Nicola's vision for Woollahra is green sustainable human-scale neighborhoods, community facilities and empowering residents to deliver real and positive change. Working with and for the community to achieve these goals is what drives Nicola.

I am working to:

Bring a coordinated approach to the care for Woollahra's well-loved street trees and public parklands in an urban forest strategy

Improve Woollahra's heritage pedestrian links

Deliver safe connected cycle ways

Protect heritage precincts and unique local shopping strips


Always working with residents no matter how small the issue