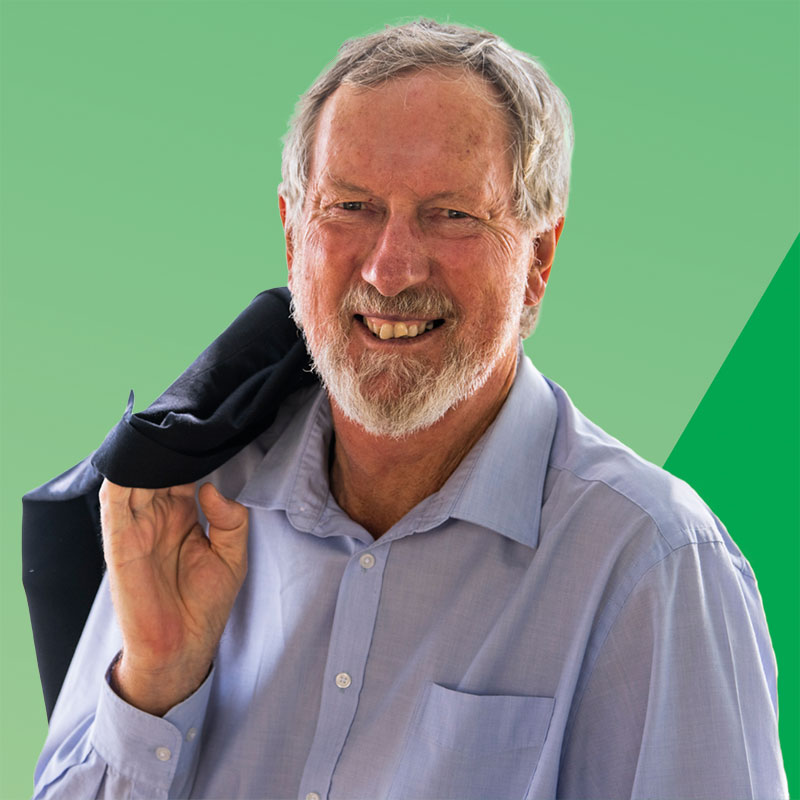 Cr Greg Clancy
candidate for Clarence Valley Council
I am a retired ecologist who worked for government as well as running his own business. A Clarence Valley resident for almost 40 years, I have been a leader in the environment movement and I have also been active in the local country music club. I am standing for re-election to continue to represent those who care about social justice and environmental issues.
Donate
Unlike Labor and the Coalition, we don't have the pockets of big business. We have something far more powerful. You.
Voting for The Greens is one of the most powerful things you can do to take action in saving the planet, creating transparency in government, and electing representatives who care about equality.