Tweed Shire Council
Our Councillors and Our Plan for the Tweed Shire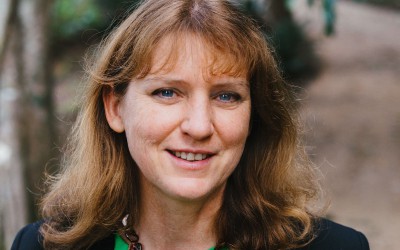 Katie Milne has been the Mayor of Tweed Shire and a Tweed Shire Councillor for 8 years. Katie has a background in small business, hospitality, community service, and conservation. Katie stepped down from her Mayoral role for personal reasons in 2020. She still serves the Tweed community as our Greens councillor.
During her time on Council she has proposed over 400 initiatives to support the community, the environment and the economy.
Some of her achievements include initiating the following strategies:
Prioritising Council's Environmental Sustainability projects,
The Tweed Shire Economic Development Strategy, and
A Scenic Landscape Protection Strategy.
Katie is very worried about climate change and our "heartbreakingly, hopeless" environmental laws.
"It's not right to leave the planet irreversibly damaged," she said. "All levels of Government are dragging their heels on renewable energy and putting us all literally in danger.
It doesn't have to be like that. There is great promise of a much more positive green future but we must act swiftly, decisively and creatively.
Please vote for a truly progressive and Green energised Council that will take climate change seriously. Conservative and middle of the road Councillors are not what we need now."
Development that does not impact on Tweed's natural environment.

Solar and water saving in existing and new developments.

New developments to include affordable housing.

Encourage sustainable business and employment to the Tweed.

Integrity and accountability in Council.

Effective and genuine community consultation.

Activities that won't degrade waterways, beaches, forests and lifestyle.

Scenic cycleway along Tweed River.