Food organics account for around 60% of Waverley's red bin waste. It all currently goes to landfill. A Food Organics Garden Organics (FOGO) weekly collection will reduce greenhouse emissions, create more compost and cut landfill.
The recent NSW State Government Waste and Sustainable Materials Strategy 2041 has a target of halving food waste to landfill and achieve net-zero emissions from organics to landfill. The NSW government Waste Strategy initiative will make available $65 million from 2023 over 5 years to help councils transition to FOGO. Costs for renegotiating existing contracts are included.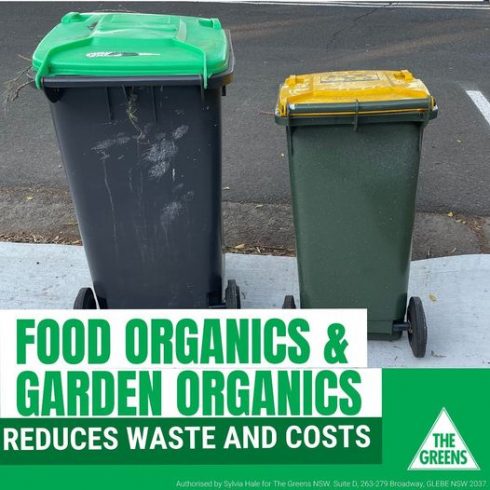 Sign our petition today to add your voice to the push for FOGO collection in Waverley!
Dear Mayor & Councillors,
We want to reduce our waste to landfill, reduce greenhouse gases and create more compost. We call on you to introduce a Food Organic Garden Organic (FOGO) waste service to Waverley in your next term on Council.
Yours for a sustainable Waverley
Disclaimer: After signing this petition, you may be contacted by the Greens NSW.
"If elected to Waverley Council I will work to introduce a Food Waste Organic Waste collection"
– Ludovico Fabiano, candidate for Waverley ward