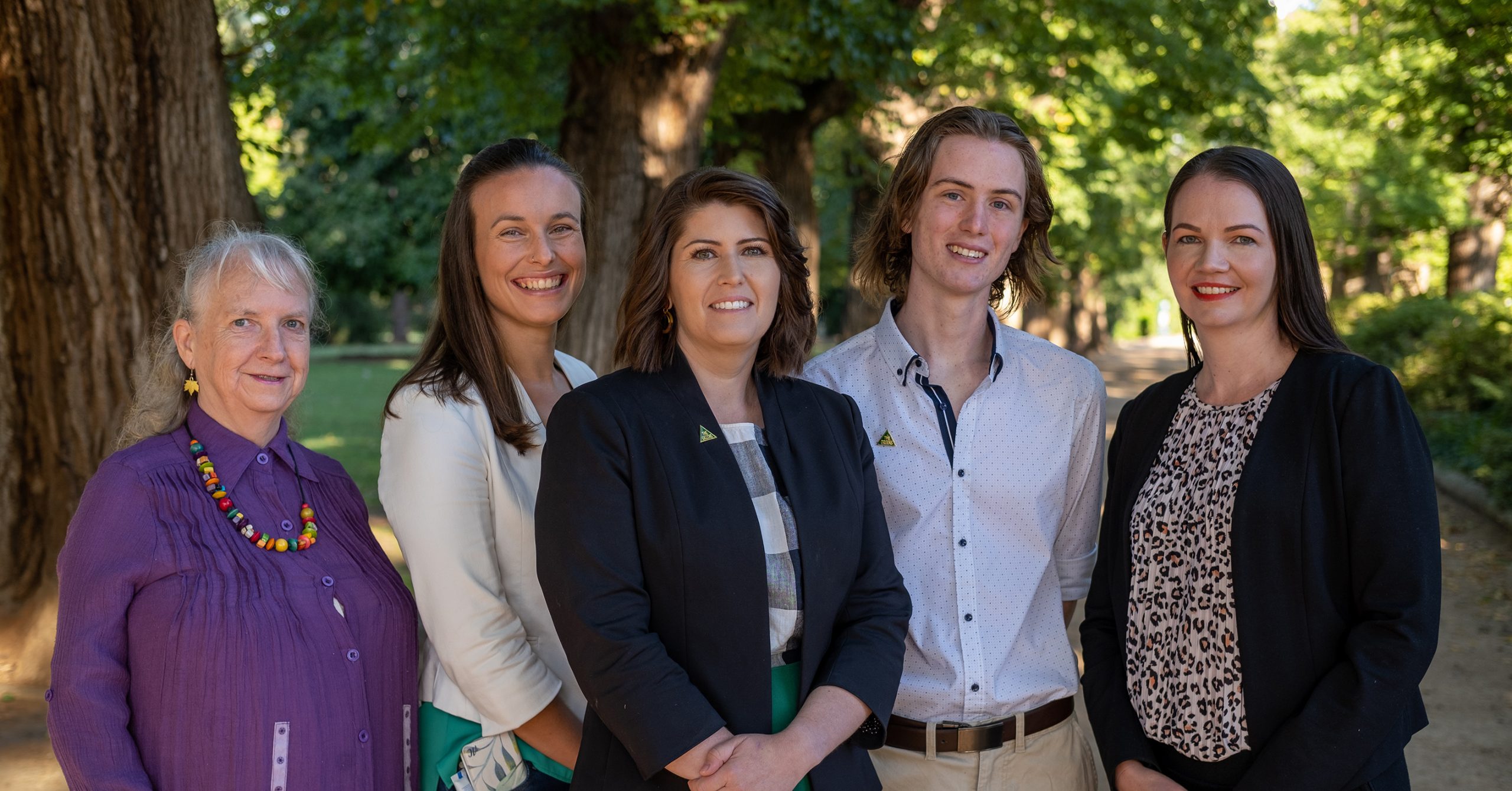 Ashley Edwards is an archaeologist and heritage professional whose work has given her an appreciation for the long history of this land, particularly the Murray River which continues to be culturally important to First Nations people. As a committee member of the Albury & District Historical Society, Ashley advocates for celebrating the shared history of the region through the preservation and reuse of locally significant heritage buildings and places.
Ashley currently represents the local community on AlburyCity Council's Sustainability Advisory Committee, where she has made key contributions to influence council policy on single use plastics and an urban forest strategy. Her current priorities include providing direction to council on increasing tree canopy cover in Albury's CBD and suburbs, and increasing incentives for the use of solar power.
Ashley is the Vice President of the Albury Public School P&C Association and also volunteers as an ethics teacher for primary school children, where she aims to cultivate a lifelong capacity for critical thinking and moral reasoning.
After growing up on a small property in Gerogery (north of Albury), Ashley's studies took her to Melbourne, Armidale and back to Albury before completing two Masters degrees, in Archaeology and Geographic Information Systems.
Ashley lives in South Albury with her husband, two children, one dog and four chickens. The family tries to live sustainably and is particularly proud of their urban vegetable garden and the energy they capture from the sun. Ashley also enjoys attending local cultural events, op-shopping, camping and bushwalking with her family. As a parent, the livability of Albury is important to Ashley, and she believes that sustainable planning and development are key to maintaining Albury as an attractive, vibrant and climate-resilient region with well-connected green spaces for future generations to enjoy.