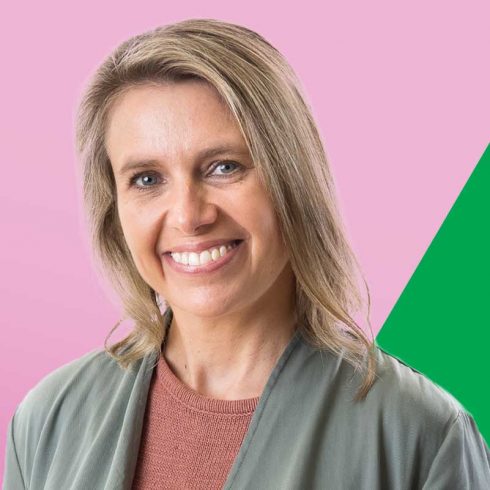 Our community wants a renewable and a regenerative home. Let's bring exciting, innovative and practical projects to our community that build resilience and preparedness for future climate challenges, empower and connect people and benefit us all. 
I am so grateful to have called the bushland area (north ward) of the Garden Shire my home for the past 38 years. I work as a senior veterinarian in our family-owned practice and am a Mum to two young girls.
Every summer, I feel that our community is on edge. We watch as record breaking temperatures soar day and night, bushfire seasons are extended, and many more days reach a fire danger rating of 'severe' or above. In 2019 we narrowly escaped the wrath of the Black Summer fires but we inhaled the smoke and grieved the disastrous loss for months.
Fires, the ferocity of storms, the increasing frequency of heat waves and the loss of biodiversity and natural ecosystems make me deeply concerned for the future our children are inheriting.
With a science education and a love and respect for wildlife and nature, I know how crucial it is to secure the safest possible climate future for our community, now and for generations to come. We need to take the necessary actions at the necessary speed.
Currently, no action is being taken at a local government level to protect the people of the Hills District and plan for the challenges ahead. This needs to change.
There are so many exciting and innovative practical projects happening around Australia that build resilience and preparedness, empower and connect people and benefit everyone – I'd like to bring these to our community.
I want to hear what is important to you!
Here are some ideas community members have put forward and that I would support
Creating a Climate Strategy which includes transitioning to 100% renewable energy and setting a net zero target by 2030

. This would involve investing in electric vehicle infrastructure and cycleways, only allowing sustainable residential development, creating urban forests and food forests, growing tree lined streets to reduce urban heat, community composting and food waste solutions, 100% LED lighting, helping provide residents with cheaper renewable energy and investing in community energy projects, funding solar panels on schools….
Acknowledge and respect our First Nations people and learn from them as to how we can heal our land and manage it better ( eg cultural burning). Embed their culture and knowledge into our local education and events.
Protect our wild places and biodiversity – we have precious platypus and koala habitat which must be conserved. Council should adequately fund and grow the Environment Centre and make it a community workshop and learning hub. More focus on removing feral animals and noxious weeds from bushland and restoring waterways and wetlands.
Set up a citizens advisory panel to better inform council 
More natural parkland (trees/ shade) and heat proof shaded playgrounds.
Establish an Arts centre for our youth to connect and collaborate 
Living a green life is not about going without, it's about living a better, cleaner, healthier life in a smarter way and with a smaller footprint.
Your voice matters and having Greens on Council means it will be heard. Establishing a community advisory panel that enables meaningful community consultation would be a huge step forward in making our Shire great again. There is no time to be conservative in a changing world. With much work to do and little time to waste, I'm ready to put in every effort to make the Hills Shire a local government leader for a greener, renewable and regenerative Australia.