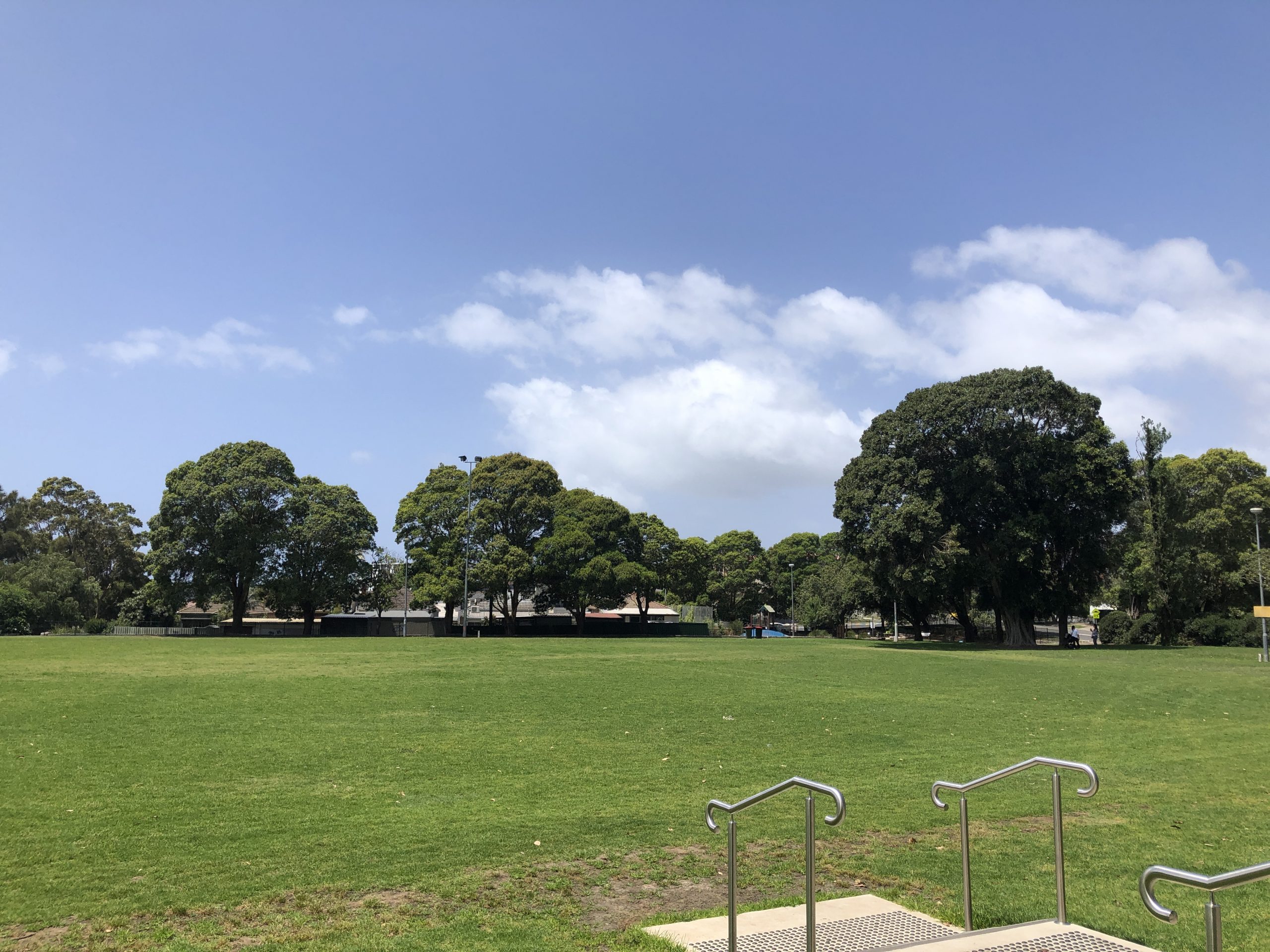 Gardiner Park is the latest in a string of public parks across the Bayside LGA undergoing a synthetic field installation. It is one of 6 synthetic soccer fields within 3 km of Rockdale station. In fact, every single park in the Rockdale ward that is big enough to have a soccer field, now has one or is having one installed.
There are many reasons why this is a problem including environmental, financial and equity issues. Environmental issues include that synthetic fields shed microplastics and carcinogenic substances from the ground up car tires used as infill. Gardiner Park is a floodway, so all these substances are washed through people's backyards and end up in Botany Bay.
While natural grass cools the ground, synthetic grass absorbs and radiates heat. According to Football NSW, synthetic fields should not be used if the temperature is above 30 degrees Celsius. At that temperature, the field can be 45 degrees and cause heat stress, especially for children. Children cannot regulate their temperature as well as adults, and their heads are much closer to the ground.
The financial and equity problems of synthetic fields are linked. Synthetic fields cost a lot to maintain and eventually need to be replaced. Our soccer clubs cannot afford to pay for this, and so the cost will need to be covered by ratepayers, unless the spaces are commercialized. Unless they play soccer, ratepayers are paying for the upkeep of a space they have lost. If it is commercialized, then the park has effectively been privatized. Either way, residents are left with less green open space to walk through and enjoy.
Friends of Gardiner Park Inc, together with others in the community have been researching and raising awareness of the problems with synthetic fields since June 2020. We have held protests, spoken at council meetings, spoken to individual councilors and to our local MP. Nevertheless, preliminary work began on the 18th of November 2020. As there was no community consultation, and no effort on council's side to negotiate a better outcome for residents, Friends of Gardiner Park felt compelled to take Bayside Council and Polytan (the construction company building the field) to the land and environment court. We have been working extremely hard on the court case since then and continue to organize protests and speak with decisionmakers.
Ratepayers' money should be spent equitably to support a variety of sports and other uses of public space, not just soccer. If elected, The Greens will ensure that Bayside Council conduct a sports and recreation study to understand the needs of all residents, and make sure that funds are allocated to a variety of these needs. Bayside LGA is host to beautiful green spaces, waterways, and unique ecological communities, including wetlands, creeks, bushland, and beaches. Vote Green to preserve our beautiful environment while making sure that we can enjoy a variety of sports.